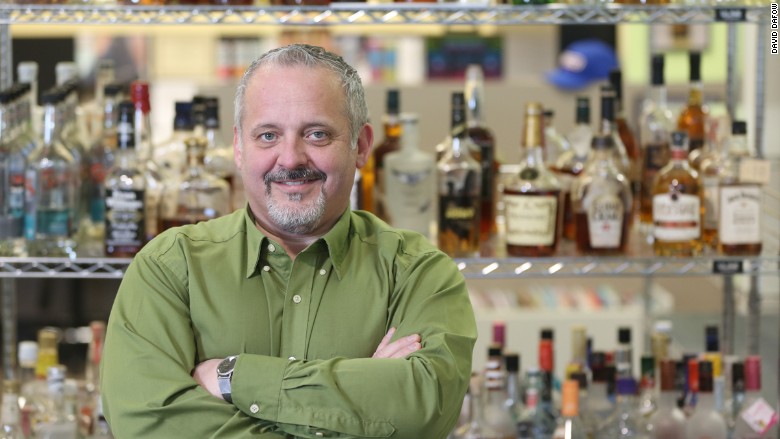 Beverage brands large and small rely heavily on David Dafoe's taste buds.
Dafoe is a flavor scientist and founder of Flavorman, a 35-person firm in Louisville, Ky., that develops drink flavors for brands like Jones Soda, Ocean Spray, Joia Life and Diageo (DEO) (which owns Johnnie Walker and Smirnoff).
The small business has engineered 443,000 beverage formulations since it launched in 1992. Surprisingly, his clients aren't all humans.
"We've formulated taco-flavored soda, bourbon soda [and] devil's food cake vodka — not to mention beverages for dogs, cats, horses, even hummingbirds," Dafoe said.